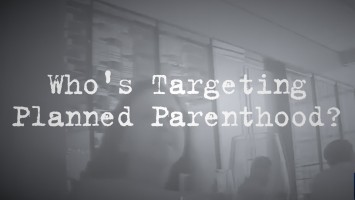 Bridge Project today is releasing a web ad that pulls the curtain open on anti-choice extremist group Center for Medical Progress and their highly edited and misleading attacks on Planned Parenthood. Center for Medical Progress activists have deep and lasting ties to militant extremists who have attacked Planned Parenthood and women's healthcare for decades.
It is an attack coordinated with Republicans who have admitted viewing a video weeks earlier than its public release and comes from a group that reportedly has misled the IRS. Even Republican presidential candidates like Marco Rubio and Scott Walker are using these misleading attacks to fundraise.
David Daleiden & The Center For Medical Progress
David Daleiden Was A Friend Of James O'Keefe Of Veritas Visuals. According to the Claremont Conservative, "James O'Keefe is a friend of David Daleiden"s (sic) (CMC'11). O'Keefe and Hannah Giles have been going coast to coast documenting instances of ACORN employees willingly giving advice on how […]
Read more after the jump.