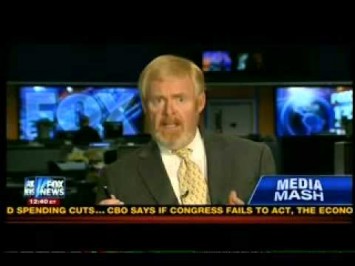 From an August 23, 2012, interview Media Research Center president Brent Bozell gave on Fox News' Hannity:
BOZELL: When your – look, here's the left's mantra. When your faith comports with a liberal ideology, i.e. a liberation theology, it's a good thing. When your faith comports with traditional values, it's a controversial thing. So Ryan is definitely controversial. And here's something else that's going on. Anybody who has a belief in God, a faith, according to this left-wing mantra, is anti-science. But what they're also trying to do is turn anyone who is against their scientific worldview as being anti-science. So if you don't agree with their position on global warming, you're anti-science. If you don't believe in their position on embryonic stem cell research, then you're anti-science. So that's the game that they're playing. I think you can be pro-faith and pro-science at the same time.

SEAN HANNITY (HOST): And their morality too on redistribution, notice liberals are generous with other people's money. You know, will rob the future generations, our kids and grandkids, will steal from their piggy banks, because they thinking it's the morally right thing to do. I don't think that's the moral thing to do. I think we ought to leave them a surplus, not a deficit.

BOZELL: These attacks going to backfire.
Read more after the jump.