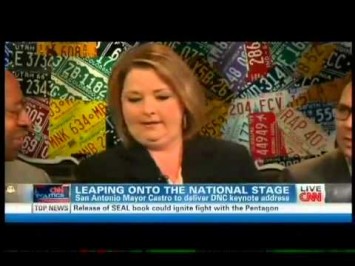 From an appearance by Tea Party Express chair Amy Kremer on CNN's Starting Point, hosted by Soledad O'Brien:
NUTTER: What is the basis for questioning the president's love for this country? How can you say that?

KREMER: I just, I don't believe that he loves America the way that we do.

NUTTER: Based on what? We who?

KREMER: He is more about one world, I mean more about–

NUTTER: What does that mean?

KREMER: I just explained it to you.
Read more after the jump.