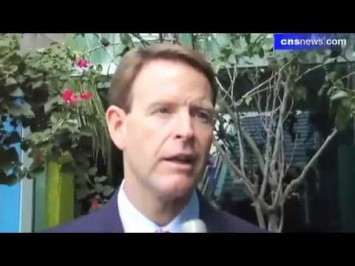 On August 29, the Media Research Center's CNSNews.com interviewed Family Research Council president Tony Perkins about "religious freedom" and the presidential election:
PERKINS: I see religious freedom as really a swirling storm, not unlike Isaac that's been out here in the gulf, that, you know, people are feeliing the effects of, they're seeing it. The Republican Party platform addresses it. Of course, the president can't really address it because he is the one who's facilitating it with his mandate, through his health care, we've got more companies filing suit against the administration over the health care mandate. So it is a fundamental issue. People understand, while they may not be solely focused on religious freedom, Americans understand our first freedom is a fundamental freedom upon which our other freedoms rest.
Read more after the jump.